Architecture
One Trinity Place is an outstanding example of cutting-edge European architecture in St Petersburg, perfectly situated between the green parks and recreational attractions of Krestovsky Island and the prime retail and business districts of the historic city.
Setting a new standard for twenty-first century living in Russia, this striking design bears the signature of its internationally acclaimed English master architects, Squire & Partners.
---
ARCHITECT'S VISION
"ONE TRINITY PLACE IS A PRECISELY CALIBRATED EXPERIENCE"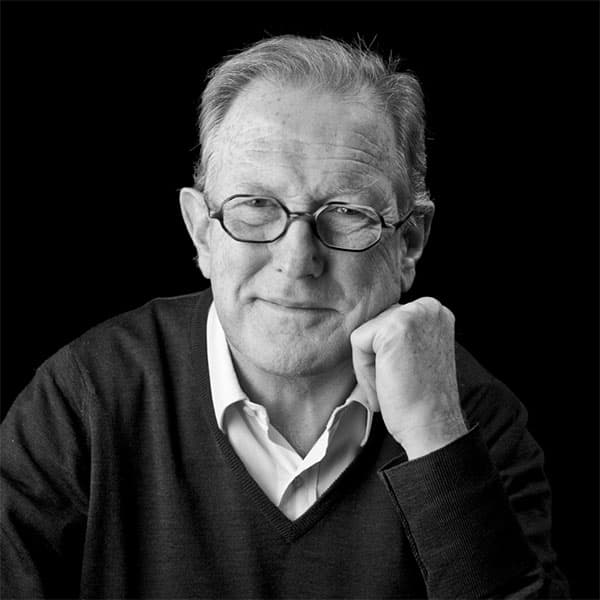 London practice Squire & Partners was named Architect of the Year 2015 by The Sunday Times British Home Awards and is internationally acclaimed for prestigious projects like 199 Knightsbridge, Bulgari hotel and One Tower Bridge.
"The unique character of each Squire & Partners project evolves from its setting, so at One Trinity Place we've created a classically proportioned building with subtle bronze and blue detailing that references nineteenth century neo-classical neighbours.
We've fused that European style of ornate delicacy with Russia's later heroic and elemental modernism to produce a twenty-first century apartment building that looks confidently out to the world and to a new future for St Petersburg.
Our English approach means high-level craftsmanship and meticulously planned layouts that work for the individual. In design terms it's like wearing an impeccably cut, silk- lined suit by Paul Smith, not something ashy by Versace. From the moment you walk in the door, One Trinity Place is a precisely calibrated experience full of light, space and a sense of coming home".
Significant projects SQUIRE & PARTNERS
---
FACADE AND WINDOWS
FACADE
One Trinity Place is a classically proportioned stone building with clearly defined top, middle and base tiers that echo the traditional architectural hierarchy. A modulated rhythm of recessed, flush and projecting window bays gives the building depth and articulation, sustained by strong granite plinths that withstand any weather. Bronze anodized aluminium window frames and blue Bisazza mosaic panels subtly echo Russia's colourful vernacular style.
WINDOWS
The rhythm and variety of window openings is a highlight of One Trinity Place, each designed to connect the building's interiors to the light and beauty of the landscape outside. Triple-glazing is standard on all windows, including the sliding doors that give onto Juliet balconies.
---
MAIN LOBBY
Herringbone textured fabric
The seclusion provided by sheltering trees and a calming water feature enhances the sense of expectancy as you arrive at the impressive entrance to One Trinity Place. A projecting overhead canopy, imposing stone facade and lively planting give the sense of leaving behind the hustle-bustle of the riverside and proceeding into a private oasis where everything is perfectly detailed for comfort and good living.
One Trinity Place's luxurious reception lobby can be accessed from Malaya Zelenina street, as well as from Admiral Lazarev Embankment.
The spacious entrance lobby instantly assures visitors that they can expect 5* service. Sensuous fabrics, smoothly veined marble and a colour scheme that soothingly references the natural world all provide a recognisably high-status European experience.
Vous êtes arrivés: you have arrived.
It is a generous space in which to welcome important guests, enhanced by fine paintings and a choice of luxuriously appointed seating and working zones: the library, the internet area, and a quiet fireside reading space. Several spacious lifts and staircases provide apartment access. You can also stroll directly into the private arbour of the courtyard garden.